OWNERS
PPL Inc. is a California corporation that currently has six (6) principals as owners.   The Corporation has been in existence since 1978 and has rotated the ownership to new leadership as current owners decide to move on to other retirement activities.  All the owners have been active community college administrators with exemplary service to the system throughout their careers.
Benjamin T. Duran, Ed.D. – President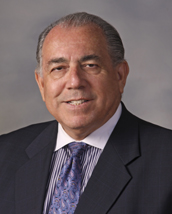 After years of experience with executive searches before his retirement, Dr. Benjamin T.Duran came to PPL in 2012 as an Associate Consultant. The PPL Board conferred his Senior Associate appointment in 2013. In April of 2015, Dr. Duran became an owner of PPL and on January 1, 2016 became President.  Dr. Duran is a highly respected community college leader, teacher and former president of Merced Community College in California. . He recently retired as superintendent/president of the Merced Community College District after serving 22 years in the district with the last 14 years as the CEO. He is a faculty member in the Ed.D. program at California State University, Stanislaus.
As a statewide community college leader, Dr. Duran chaired the California Community College League's Commission on the Future and was appointed by Chancellor Jack Scott to the California Community College Chancellor's Office Student Success Task Force. During his tenure he chaired the Community College League's CEO Board, which led to his participation in the development of the Chancellor's Office Statewide Strategic Plan. He served for twelve years on the Chancellor's Office Economic and Workforce Development Advisory Committee. As a regional leader, he chaired the Central Valley Higher Education Consortium, an organization that brought together 25 community college and university CEOs to collaborate on higher education issues in the Central Valley of California.
Dr. Duran has participated in executive searches at Feather River, Bakersfield, Oxnard, and other colleges throughout California.  He has also provided Board training and assistance in executive evaluation among other consulting activities.
Guy F. Lease, Ed.D. – Executive Vice President and Chief Financial Officer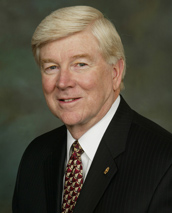 Dr. Lease joined PPL Inc. in 2009 following a 34-year career in education, including 18 years as Superintendent/President of the Lake Tahoe Community College District. In retirement, he has served in interim CEO positions at Fresno City College, Lake Tahoe Community College, Las Positas College, and San Francisco City College as a Special Trustee for the Chancellor's office. Dr. Lease has been an active member of a number of statewide community college boards and commissions, including serving as President of the Chief Executive Officers of the California Community Colleges and the Community College League of California. His professional experience includes presentations at a number of conferences on the regional and state level.  In 2008, Dr. Lease received the Harry Buttimer Distinguished Administrator Award from the Association of California Community College Administrators. His community service includes serving as a member of the Board of Directors of the Barton Healthcare System.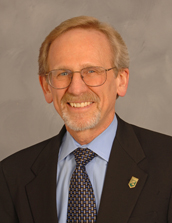 Dean C. Colli, Ed.D. – Vice President
Dr. Dean C. Colli became a co-owner and Vice President of PPL, Inc. in 2012. Prior to that, he served as a PPL Senior Associate and then Board of Directors member for services in the Southern California area. Since 2009, Dr. Colli has conducted numerous CEO and other executive level searches at the District and campus level. In 2007, Dean retired as interim President of Grossmont College, a position he held for 1.5 years after serving as the College's Vice President for Academic Affairs since 1999.
He has community college administration experience elsewhere in California—as Dean of Occupational Education at Columbia College, Hartnell College, and Modesto Junior College and Modesto Junior College's Dean of College Services, a Cabinet-level position including responsibility as the campus budget officer, coordinator of planning, and MJC Foundation director. He also was a community college full-time Business faculty member, Academic Senate President, and bargaining unit leader. Dean held leadership roles in regional and statewide professional associations for California community college chief instructional officers and occupational education.  In retirement, Dean has consulted with colleges on enrollment management, accreditation, and team building; through his association with PPL Inc., he has placed numerous administrators and expert consultants at California community colleges.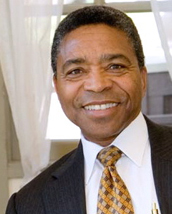 Robert E. Griffin, Ed.D. – Vice President and Secretary
Dr. Griffin became a co-owner and Vice President of PPL, Inc. in 2012. Prior to that, he served as a PPL Senior Associate and then Board of Directors member. Since 2009, Dr. Griffin has conducted numerous CEO searches. In 2008, Dr Griffin retired as Vice President of Educational Programs and Services at De Anza College. His responsibilities included oversight of Institutional Research, as well as serving as the Accreditation Liaison Officer. During Dr. Griffin's 39-years of employment in higher education, he served on 15 accreditation teams. Robert also taught graduate classes in the Department of Education at Santa Clara University for six years.
His college administration experience includes serving as the Dean of Students at Monterey Peninsula College and the Director of Student Activities at San Jose State University. While at Monterey Peninsula College, he served on the District negotiation teams for the faculty and classified bargaining process. Dr. Griffin held leadership roles in regional and statewide professional associations, including serving as the President of Association of California Community College Administrators (ACCCA). As a part of his work with PPL, Inc., Dr. Griffin served as project lead for the development of an Educational Master Plan for College of the Canyons in Santa Clarita California and has placed numerous administrators and expert consultants at California community colleges.  Dr. Griffin now has an extensive list of services as a search consultant for community colleges in northern California.
Lisa Sugimoto, Ed.D. – Vice President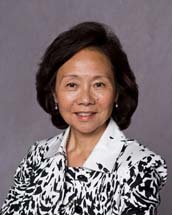 Dr. Lisa Sugimoto joined PPL as an Associate in 2012 and previously served on numerous searches for CEOs and executive managers. In 2013, she was appointed by the Board of PPL as a Senior Associate.  The Board approved Dr. Sugimoto as a co-owner and Vice President of PPL in July of 2017
In 2003, Dr. Sugimoto accepted the position as Vice President of Student and Learning Services at Pasadena City College, the college where she began her community college career in 1976. In the fall of 2009, she was appointed to serve as PCC's Superintendent-President in an interim position. Following her interim role as Superintendent-President, she served PCC as Vice President of College Advancement during the final year of the Osher Scholarship Match Initiative. PCC's Foundation contributed the largest amount ($1,791,176 – 183% of the fundraising target) of any California community college to ensure student scholarships in perpetuity.
For her work as Superintendent-President, in 2010, Dr. Sugimoto received the Community Award by the Pasadena NAACP and the Apple Award by the Altadena NAACP. Her dissertation on how community college governing boards select their CEOs earned her the Association of California Community College Administrator's (ACCCA) distinguished Mertes Award for Excellence in Community College Research in February of 2001 and the UCLA Educational Leadership Achievement Award in May of 2006.
Dr. Sugimoto taught in the Business Department at PCC; in the Rossier School of Education at USC; and in the Educational Leadership Program at UCLA. She is currently an Alumni Fellow and Lecturer, working with doctoral students in the Educational Leadership Program at UCLA.  Dr. Sugimoto has participated in numerous searches for new CEO's and has placed interim and consultants as well as doing searches for second level executive managers.  She has provided consulting in Foundation management and student services since her retirement.
Jim R. Riggs, Ed.D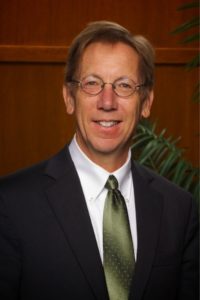 Dr. Jim Riggs was nominated by the Board as an owner and Vice President of PPL on December 20, 2018.  Dr Riggs has an extensive background in community college leadership and instruction. He currently serves as Professor of Community College Education at California State University, Stanislaus where he teaches in the University's Doctoral Program in Educational Leadership and supervises research in the areas of community college leadership and student success. In 2012-13 he took a leave of absence from CSU Stanislaus to serve as the Interim Superintendent/President of the Glendale Community College District. Prior to joining the faculty at CSU Stanislaus, he served as the president of Columbia College, in Sonora, California for 10 years. Riggs was awarded the P. Cross Papers Fellowship for 2015-16 by the League of Innovation for Community Colleges and developed a monograph for publication and spoke at their conference in March 2016 on new approaches to strengthening student learning and success in the community college. He is currently the editor for a new publication on leadership development for the Journal of Transformative Leadership and Policy Studies.
Other leadership posts include serving as Vice President of Education and Student Services at Lincoln Land Community College; Executive Dean of the Clear Lake Campus of Yuba College; Associate Dean of Instruction, Merced College; and Director of the Kachemak Bay Campus of the University of Alaska. He began his career as a music and humanities instructor at Wenatchee Valley College in Washington State. He has also taught doctoral courses at the University of the Pacific and Sacramento State University, and has published a number of articles and case studies on issues related to community college leadership, organizational transformation and student learning. He also consults with community colleges on issues related to strategic planning, institutional effectiveness and leadership development.
Dr. Riggs has worked with PPL on searches for the Superintendent/President at West Kern CCD (Taft College) and College of the Siskiyous, and Cabrillo College.   He will also be working on other areas of interest with PPL