OWNERS
PPL Inc. is a California corporation that currently has five (5) principals as owners.   The Corporation has been in existence since 1978 and has rotated the ownership to new leadership as current owners decide to move on to other retirement activities.  All the owners have been active community college administrators with exemplary service to the system throughout their careers.
Benjamin T. Duran, Ed.D. – President
After years of experience with executive searches before his retirement, Dr. Benjamin T.Duran came to PPL in 2012 as an Associate Consultant. The PPL Board conferred his Senior Associate appointment in 2013. In April of 2015, Dr. Duran became an owner of PPL and on January 1, 2016 became President.  Dr. Duran is a highly respected community college leader, teacher and former president of Merced Community College in California. . He recently retired as superintendent/president of the Merced Community College District after serving 22 years in the district with the last 14 years as the CEO. He is a faculty member in the Ed.D. program at California State University, Stanislaus.
As a statewide community college leader, Dr. Duran chaired the California Community College League's Commission on the Future and was appointed by Chancellor Jack Scott to the California Community College Chancellor's Office Student Success Task Force. During his tenure he chaired the Community College League's CEO Board, which led to his participation in the development of the Chancellor's Office Statewide Strategic Plan. He served for twelve years on the Chancellor's Office Economic and Workforce Development Advisory Committee. As a regional leader, he chaired the Central Valley Higher Education Consortium, an organization that brought together 25 community college and university CEOs to collaborate on higher education issues in the Central Valley of California.
Dr. Duran has participated in executive searches at Feather River, Bakersfield, Oxnard, and other colleges throughout California.  He has also provided Board training and assistance in executive evaluation among other consulting activities.
Guy F. Lease, Ed.D. – Executive Vice President and Chief Financial Officer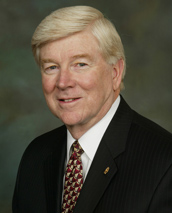 Dr. Lease joined PPL Inc. in 2009 following a 34-year career in education, including 18 years as Superintendent/President of the Lake Tahoe Community College District. In retirement, he has served in interim CEO positions at Fresno City College, Lake Tahoe Community College, Las Positas College, and San Francisco City College as a Special Trustee for the Chancellor's office. Dr. Lease has been an active member of a number of statewide community college boards and commissions, including serving as President of the Chief Executive Officers of the California Community Colleges and the Community College League of California. His professional experience includes presentations at a number of conferences on the regional and state level.  In 2008, Dr. Lease received the Harry Buttimer Distinguished Administrator Award from the Association of California Community College Administrators. His community service includes serving as a member of the Board of Directors of the Barton Healthcare System.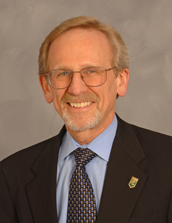 Dean C. Colli, Ed.D. – Vice President
Dr. Dean C. Colli became a co-owner and Vice President of PPL, Inc. in 2012. Prior to that, he served as a PPL Senior Associate and then Board of Directors member for services in the Southern California area. Since 2009, Dr. Colli has conducted numerous CEO and other executive level searches at the District and campus level. In 2007, Dean retired as interim President of Grossmont College, a position he held for 1.5 years after serving as the College's Vice President for Academic Affairs since 1999.
He has community college administration experience elsewhere in California—as Dean of Occupational Education at Columbia College, Hartnell College, and Modesto Junior College and Modesto Junior College's Dean of College Services, a Cabinet-level position including responsibility as the campus budget officer, coordinator of planning, and MJC Foundation director. He also was a community college full-time Business faculty member, Academic Senate President, and bargaining unit leader. Dean held leadership roles in regional and statewide professional associations for California community college chief instructional officers and occupational education.  In retirement, Dean has consulted with colleges on enrollment management, accreditation, and team building; through his association with PPL Inc., he has placed numerous administrators and expert consultants at California community colleges.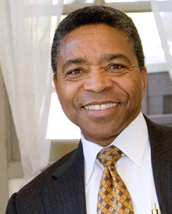 Robert E. Griffin, Ed.D. – Vice President and Secretary
Dr. Griffin became a co-owner and Vice President of PPL, Inc. in 2012. Prior to that, he served as a PPL Senior Associate and then Board of Directors member. Since 2009, Dr. Griffin has conducted numerous CEO searches. In 2008, Dr Griffin retired as Vice President of Educational Programs and Services at De Anza College. His responsibilities included oversight of Institutional Research, as well as serving as the Accreditation Liaison Officer. During Dr. Griffin's 39-years of employment in higher education, he served on 15 accreditation teams. Robert also taught graduate classes in the Department of Education at Santa Clara University for six years.
His college administration experience includes serving as the Dean of Students at Monterey Peninsula College and the Director of Student Activities at San Jose State University. While at Monterey Peninsula College, he served on the District negotiation teams for the faculty and classified bargaining process. Dr. Griffin held leadership roles in regional and statewide professional associations, including serving as the President of Association of California Community College Administrators (ACCCA). As a part of his work with PPL, Inc., Dr. Griffin served as project lead for the development of an Educational Master Plan for College of the Canyons in Santa Clarita California and has placed numerous administrators and expert consultants at California community colleges.  Dr. Griffin now has an extensive list of services as a search consultant for community colleges in northern California.
Lisa Sugimoto, Ed.D. – Vice President
Dr. Lisa Sugimoto joined PPL as an Associate in 2012 and previously served on numerous searches for CEOs and executive managers. In 2013, she was appointed by the Board of PPL as a Senior Associate.  The Board approved Dr. Sugimoto as a co-owner and Vice President of PPL in July of 2017
In 2003, Dr. Sugimoto accepted the position as Vice President of Student and Learning Services at Pasadena City College, the college where she began her community college career in 1976. In the fall of 2009, she was appointed to serve as PCC's Superintendent-President in an interim position. Following her interim role as Superintendent-President, she served PCC as Vice President of College Advancement during the final year of the Osher Scholarship Match Initiative. PCC's Foundation contributed the largest amount ($1,791,176 – 183% of the fundraising target) of any California community college to ensure student scholarships in perpetuity.
For her work as Superintendent-President, in 2010, Dr. Sugimoto received the Community Award by the Pasadena NAACP and the Apple Award by the Altadena NAACP. Her dissertation on how community college governing boards select their CEOs earned her the Association of California Community College Administrator's (ACCCA) distinguished Mertes Award for Excellence in Community College Research in February of 2001 and the UCLA Educational Leadership Achievement Award in May of 2006.
Dr. Sugimoto taught in the Business Department at PCC; in the Rossier School of Education at USC; and in the Educational Leadership Program at UCLA. She is currently an Alumni Fellow and Lecturer, working with doctoral students in the Educational Leadership Program at UCLA.  Dr. Sugimoto has participated in numerous searches for new CEO's and has placed interim and consultants as well as doing searches for second level executive managers.  She has provided consulting in Foundation management and student services since her retirement.
 OWNER EMERITUS

Donald F. Averill, Ed.D. 
Dr. Donald F. Averill joined PPL in 2008 as a Vice President, Southern California Services and co-owner following forty-seven years of service in education.  Dr. Averill served 14 years in secondary education primarily in career and technical education where he fostered work experience education and career education leadership and guided major legislation for youth employment and work experience education.  Dr. Averill served 33 years in the community colleges starting at the Coast CCD as the Vice Chancellor of Vocational Education.  In 1979 he was appointed as the Vice Chancellor of Educational Programs.  Dr. Averill was later appointed as the Director of Career Education at Glendale College in 1985 and served in that college later as the Vice President of Human Resources and Technology.  His service at both colleges contributed highly to career and technical education, economic development, human resources, resource development and student services.  Dr. Averill was appointed as the Superintendent/President of Palo Verde CCD in Blythe California in 1996 and in 2000 he became the Chancellor of the San Bernardino CCD.  His contributions to these institutions included major building programs, annexing the City of Needles into the Palo Verde CCD, two major bond programs approving 690 million in construction bonds, expansion of economic development and other leadership within the state and nation related to economic development and accreditation leadership
Following Dr. Averill's involvement in PPL Inc. he later became the President of PPL from 2012 to 2016 and then passed the leadership on to another co-owner while he began his transition from full-time involvement in the company.  Dr. Averill assumed an emeritus relationship with the company in July of 2017 and will continue to work on special projects for the remaining owners as needed.
Carl J. Ehmann , Ed.D.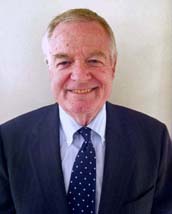 Dr. Ehmann joined PPL, Inc. in 2008, as Vice President .  He has served as a consultant on numerous executive searches.   He retired in 2001 as Superintendent/President of Mendocino-Lake Community College District, having served in that position since 1990, and earlier as Vice President of Instruction. He has community college administrative experience at Cypress College as well, being initially appointed as Coordinator/Extended Day & Summer Session, then Assistant Dean and eventually Vice President of Instruction.
Dr. Ehmann was hired as a member of the first faculty at Cypress College in 1966 and, later, also served as a faculty member at Mendocino-Lake Community College District. Since retirement, he has filled two, long-term interim executive positions—Superintendent/President of Siskiyou Joint Community College District, and Superintendent/President of Monterey Peninsula Community College District.  In addition, Dr. Ehmann has served as a consultant in extensive executive searches for CEO's and second level executive managers.  He has provided assistance in placing interim assignments and providing for key consultants to numerous community colleges in Northern California and throughout California.  Dr. Ehmann assumes an emeritus relationship with PPL Inc. starting July 1, 2017 and will continue to be available in a support relationship as needed.
SENIOR ASSOCIATES
The process of succession for the company  is developed from our Senior Associates and Associates.  A senior Associate has distinguished themselves through their contributions to PPL and its growth and are individuals that are committed to building the service base of the Corporation.  Our Senior Associates provide a specialty in our consulting and or search efforts working along with the Principals of the Corporation.
Jim R. Riggs, Ed.D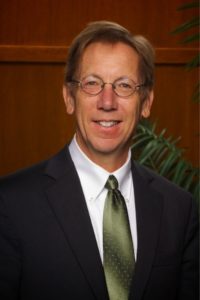 Dr. Jim Riggs has an extensive background in community college leadership and instruction. He currently serves as Professor of Community College Education at California State University, Stanislaus where he teaches in the University's Doctoral Program in Educational Leadership and supervises research in the areas of community college leadership and student success. In 2012-13 he took a leave of absence from CSU Stanislaus to serve as the Interim Superintendent/President of the Glendale Community College District. Prior to joining the faculty at CSU Stanislaus, he served as the president of Columbia College, in Sonora, California for 10 years. Riggs was awarded the P. Cross Papers Fellowship for 2015-16 by the League of Innovation for Community Colleges and developed a monograph for publication and spoke at their conference in March 2016 on new approaches to strengthening student learning and success in the community college. He is currently the editor for a new publication on leadership development for the Journal of Transformative Leadership and Policy Studies.
Other leadership posts include serving as Vice President of Education and Student Services at Lincoln Land Community College; Executive Dean of the Clear Lake Campus of Yuba College; Associate Dean of Instruction, Merced College; and Director of the Kachemak Bay Campus of the University of Alaska. He began his career as a music and humanities instructor at Wenatchee Valley College in Washington State. He has also taught doctoral courses at the University of the Pacific and Sacramento State University, and has published a number of articles and case studies on issues related to community college leadership, organizational transformation and student learning. He also consults with community colleges on issues related to strategic planning, institutional effectiveness and leadership development.
Dr. Riggs has worked with PPL on searches for the Superintendent/President at West Kern CCD (Taft College) and College of the Siskiyous, and is currently working with PPL on the Superintendent/President search at Cabrillo College.   He will also be working on other areas of interest with PPL.
Pamela D. Walker, Ed.D.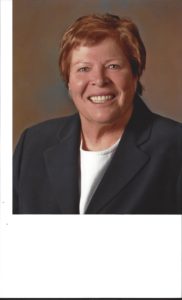 Dr. Pamela Walker served as executive vice chancellor of educational programs and services at the California Community College Chancellor's Office and oversaw divisions responsible for providing state-level technical assistance for all community college instructional and student services activities. Walker led efforts developing the bachelor's degree, integration of programs in both student services and instruction, led the task force on accreditation and was responsible for streamlining the curriculum approval process.
Walker is a highly regarded educational leader with experience as a faculty member and administrator in the K-12 system, four-year universities, and in the California Community Colleges. Prior to the Chancellor's Office, Walker served American River College where she worked for 12 years including a stint as interim president of the college. Prior to being named president, she held positions including vice president for student services, associate vice president for instruction, and dean of science and allied health. At Cerritos College she was the dean of health, physical education, recreation, athletics and dance and interim dean of admissions and records. She also held the position of associate commissioner for the California Community College Athletic Association. Prior to her tenure in the California Community Colleges, Walker worked at both public and private colleges and universities.
Walker is a tireless advocate for the benefits of education working throughout her career to develop programs of distinction to better serve students. She is passionate about mentoring the next generation of leaders and has taught graduate classes and served on dissertation committees at Drexel, Cappella, and University of La Verne. She received her bachelor's degree from Eastern Oregon State University in La Grande, master's degree from California State University, Sacramento, and her doctoral degree in organization and leadership from the University of San Francisco.
ASSOCIATES
All of the consultants that take on assignments through the efforts of PPL  serve as independent contractors  where PPL serves as a third-party contractor.  The Associates that are listed below have been extensively involved in consulting services and have particularly expressed an interest in working with PPL.  The company is proud to have this association with these skilled consultants and recommend them highly for their ability to serve districts.
 Donald B. Berz, M.A.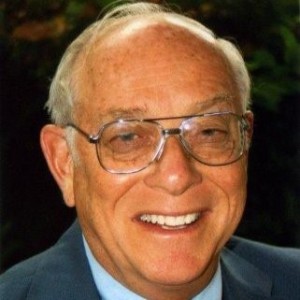 Donald Berz has served as a consultant in several community colleges following an illustrious career in the Peralta CCD and at Chaffey CCD.  He has held the position of Interim Chancellor at Peralta and received the Distinguished Administrator award from ACCCA.  Don's consultancies have included:
Palomar College  – Provided advice on enrollment management, collective bargaining and completed a salary and benefits study –  2006- 2007
Imperial Valley College  – Professional Development Workshop on Enrollment Management  – 2006 – 2007
Feather River College – Professional Development Workshop on Enrollment Management –  2003 -2004
Chabot-Las Positas CCD – Professional Development Workshop on Management Evaluation  – 2003
Los Angeles Valley College – Professional Development Workshop on Management Evaluation – 2003
College of the Desert – Professional Development Workshop on Management Evaluation – 2003
Long Beach City College – Interim Vice President of Academic Affairs  2008 -2012
Dessert CCD – Consultant on Management Organization, Enrollment Management  and Staff Development 2012- 2014
Chaffey CCD – Professional Development on Enrollment management.
Sherrie Guerrero, Ed.D.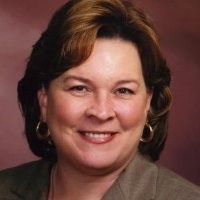 Dr. Sherrie Guerrero recently retired from her position as the Associate Superintendent for Instruction and Institutional Effectiveness at Chaffey College.  Prior to leaving Chaffey College, Sherrie was part of the team that lead to Chaffey being named one of the top ten finalists in the Aspen Institute's national College Excellence Program.  As Accreditation Liaison Officer, Sherrie also lead Chaffey through its successful comprehensive site visit in October, 2016. She has worked at the Chaffey CCD since 2005, in roles of increasing institutional responsibility—Dean of Language Arts, Dean of Instructional Support, Vice-President of Instruction, and Associate Superintendent of Instruction and Student Services.  Previous to her current employment, Sherrie was a tenured faculty member, department chair, curriculum chair, and Dean of Humanities at San Bernardino Valley College.  She also has served in law enforcement and municipal government positions.
Her professional development activities and contributions beyond the campus have been significant, both regionally and at the state level.  To name a few, Sherrie has served as an Executive Board member of the CCC Student Affairs Association, CCC Chief Instructional Officers and ACCCA, and she's been a member of numerous state-level tasks forces focused on various initiatives, including Student Success Act implementation, Accountability Reporting for the Community Colleges (ARCC), and CCLC's Commission on the Future.  Since 2011, Sherrie has also been a member of numerous ACCJC comprehensive and follow-up visit teams.
Sherrie has also served as a Trustee for the Mt. San Jacinto College District since March of 2015.  In November, 2016, Sherrie was formally elected to that role.
Sherrie earned her Doctorate in Educational Leadership at University of Southern California, her Master's in Speech Communication at California State University Fullerton, her Bachelor's in Communication Studies at California State University San Bernardino, and her Associates Degree at San Bernardino Valley College.