Working with PPL is as easy as calling or emailing one of our PPL team members.
Executive Searches
California Community College executive searches are highly specialized and critically important. We are experienced consultants who have served in the system as successful CEOs or executive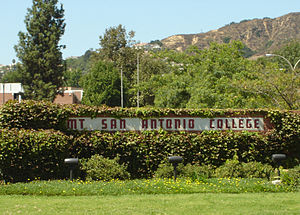 managers. When you hire PPL to assist in your search for a new CEO or other executive administrator, you receive the individualized and focused attention of a PPL Principal as a single point of contact, backed by PPL's team of experts. PPL has been successful in helping districts of all types – urban, rural, suburban, and single and multi-college – find and successfully retain Chancellors, Presidents, and Vice Presidents.
"As the Board conversed with our PPL team, the consultants were perceptive and skilled in working with Board members' diverse perspectives and keeping the progress moving forward.  Most helpful were both guiding the Board in prioritizing CEO leadership characteristics that would be a good fit for our college and the reference checking process." Liz Meyer, Trustee, Copper Mountain Community College District
Some unique aspects of our services include the following:
An in-depth understanding of California Community Colleges
National recruitment pools distinguished by their qualifications and diversity
An extensive national network including leadership programs, associations, specialized media sources and personal contacts
Expertise in navigating the delicate decision-making process and skillfully managing the involvement of constituents and communities
Searches always conducted by an experienced, respected PPL Principal who is available in person and by phone and email
Development of specific tools that assist in the screening and interview process for the search committee and the Board
Background checks on candidates are completed by a company principal or experienced associate and includes suggested contacts by the candidate and resources beyond this list on final background checks.  PPL has sources for completing credit checks and DOJ background if needed.
Methods that reveal organizational strengths, challenges and opportunities while identifying the best and most appropriate leadership match
Complete search services, from recruitment through selection, to contract negotiation and coaching – or any combination of these important components
An Executive Search typically is conducted on a fee-for-service basis as outlined in a detailed Request for Proposal (RFP). Please send RFPs to PPL President Benjamin T. Duran at bduran@pplpros.com . or by calling (209) 761-0534
Consultant Services
We have a well-deserved reputation for reliability, commitment and service in providing consultants to meet college or district needs. We provide highly qualified experts in a variety of specialty areas including:
Accreditation
Educational Master Planning and Strategic Planning
Administrative Services and Finance
Executive Coaching and Mentoring
Board Training
Staff Development
Workforce and Economic Development
Foundation and Fund Raising Support
Management Organization Development
Support and billing services for the consultant
Serving as a third party administrator
Interim Assistance
California Community Colleges often have vacancies in their management ranks that can best be filled by a skilled interim manager or consultant who can address the specific needs of the college or undertake a special project. These services have been our major strength since 1978, and we were a leading contributor to the legislation that allows administrators to work after retirement. Unique aspects of our services include:
Placement of experienced administrators at every level – from CEOs to specialized managers
A constantly-updated database of experienced professionals
Interested, qualified candidates who carry outstanding references
Networks that we use to find the right match for your college
An Interim Administrator works for you, normally resulting in cost savings to the district. Once you accept a PPL interim placement, you negotiate the contract with the employee and PPL receives a percentage of the interim administrator's compensation during the term of the assignment. See STRS Rules and Regulations and PERS Employment After Retirement for information on retiree earnings limitations.