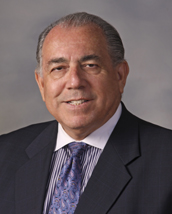 Interested in continuing to use management skills and experience to help California Community Colleges?
Consider adding your name to our list of available professionals. Signing up with PPL gives you an opportunity to serve as an interim administrator, be an expert consultant assisting colleges with solutions as an independent contractor, or consider a career change as a candidate in a PPL executive search. Retired administrators are encouraged to use our webpage to learn more about your retirement options.  The RESOURCE tab will lead you to links for ACCCA, CalSTRS, CalPERS  and other sources that have information on retirement.  PPL will continue to work to provide you with updated information on the information you will need to maximize your employment options in retirement. Two important PPL documents are provided that will provide you information on working in public education after retirement and also provide you with an application to provide us with information to build your profile in our contact database.  It will assist us greatly, if you would include a current resume that focuses on the areas you are interested in working now that you are retired.  If you are open to including a picture for your profile that will be helpful as well.
Contact PPL President, Benjamin T. Duran for more information.
bduran@pplpros.com  or (209) 761-0534 or
If you have questions about completing the application form on line contact:
Donald F. Averill, webpage administrator – daverill@pplpros.com or (909)553-6085
PPL Working in Pulic Education After Retirement 0615
PPL Flyer re Serving as Interim or Consultant 021016
JOIN OUR TEAM Directions